Exceptional OKR
Tracking
Software
---
Profit.co is an absolute OKR software solution built to define, measure, and execute the OKRs of your employees and teams at every level of your organization.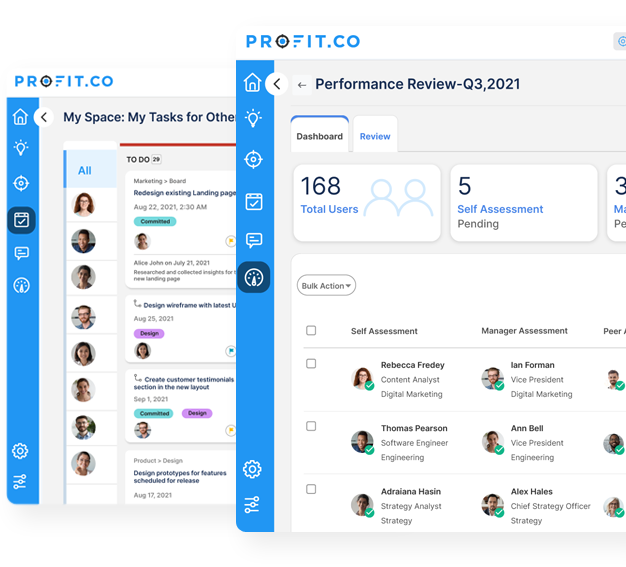 About
---
Profit.co
Profit.co is a brainchild of a team of engineers with in-depth knowledge and understanding of Objective and Key Results (OKRs). Founded in 2018, Profit.co aims at empowering businesses to strategize their business goals through a metrics-driven methodology. Developed to accommodate all industry types, it facilitates businesses to execute their business objectives with ease.
The prime objective of Profit.co is to boost the productivity of organizations through 'Focus, Measure, and Achieve' approach. Team managers can plan, execute, and track the progress of their team members right from where they are without any hassle. Profit.co is a comprehensive results management system that enables users to align their OKRs. It is an integrated powerhouse comprising OKR, tasks, employee, and performance management systems.